Your MoonBacks will be experienced like this
For example, to
Keep in touch
Presenting and summarizing a proposal
Incident management
Questions & Answers
"Recollect assessments and testimonials"
Congratulations, thanks and farewells
Energize events and communities
Recruiting and personnel selection
Boost your sales as well as the
satisfaction of your customers, colleagues, and fans
getting closer and engaging with them...
Without pestering!
Remote and asynchronous
Without the need for
installations or apps!
Via web including tablets and mobiles
Regardless of the channel
LinkedIn, Email, Whatsapp...
Two-way communication
Answers without registration or sign-up
Because with MoonBack
being personal is being efficient

Sin las interrupciones
del teléfono

Avoid the impersonal feeling
of an email

Avoid the mounting pressure
of video calls
93%
full
playback
92%
proven of WhatsApp
open rate
55%
virality and
re-sharing
More than "personalization"
make it personal!
What would you choose?
Scalability based on your conversion rate
Scalability based on sending "more and more"
1-to-1 & 1-to-group. e.g. You can connect with a group of 50 people
1-to-many.
e.g. You send 5000 messages.
Personal and unique messages
A "personalized" template with %NAME%...
94% of real full playback
An average of 16% of emails are opened
H2H two-way communication
Talking to a "no-reply"?
4500 people ignore it or answer with a WTF! 🤮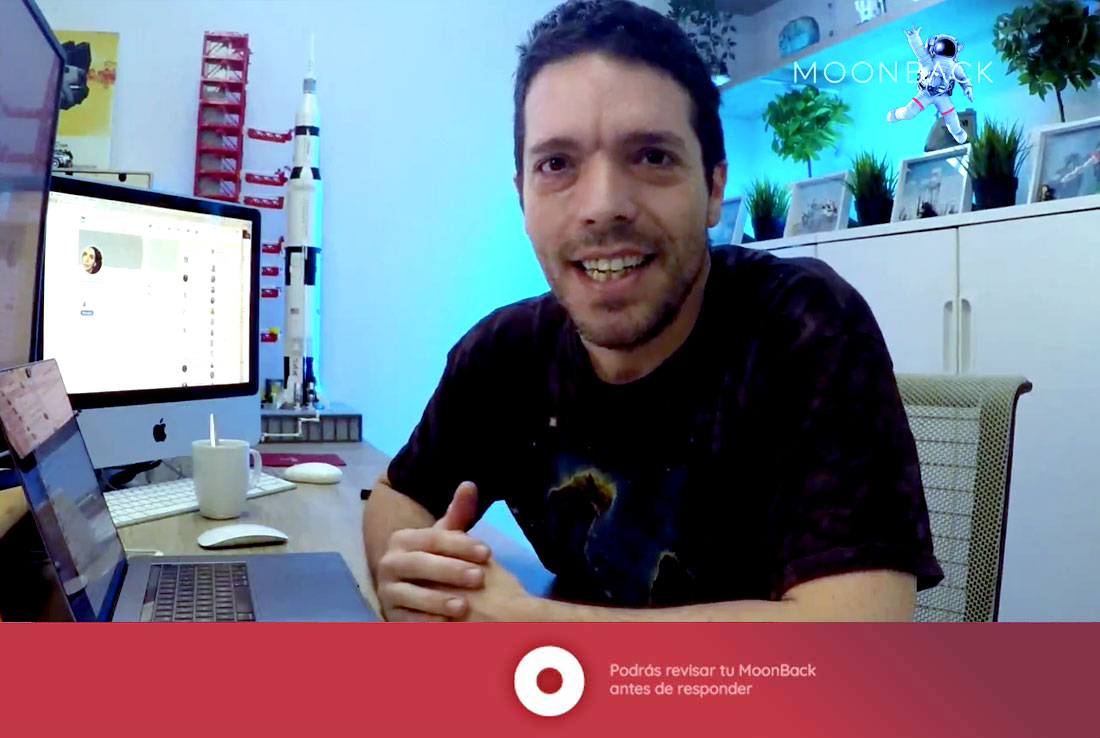 Record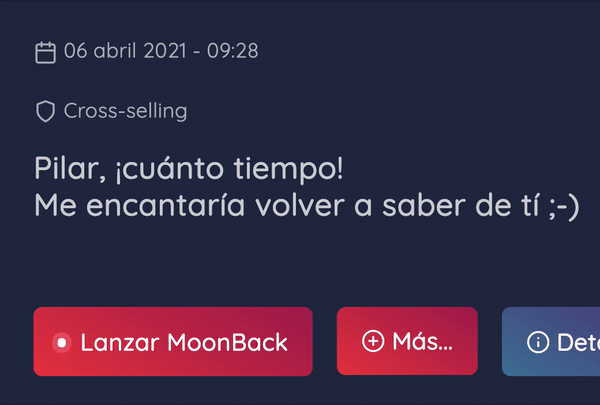 Launch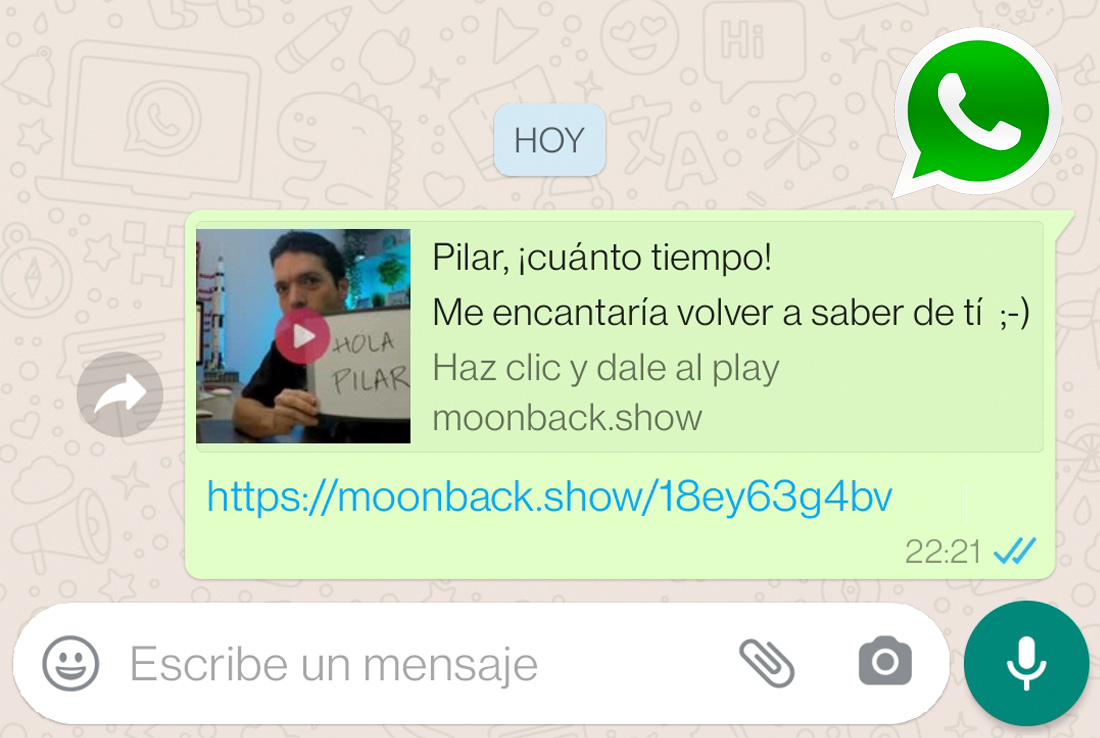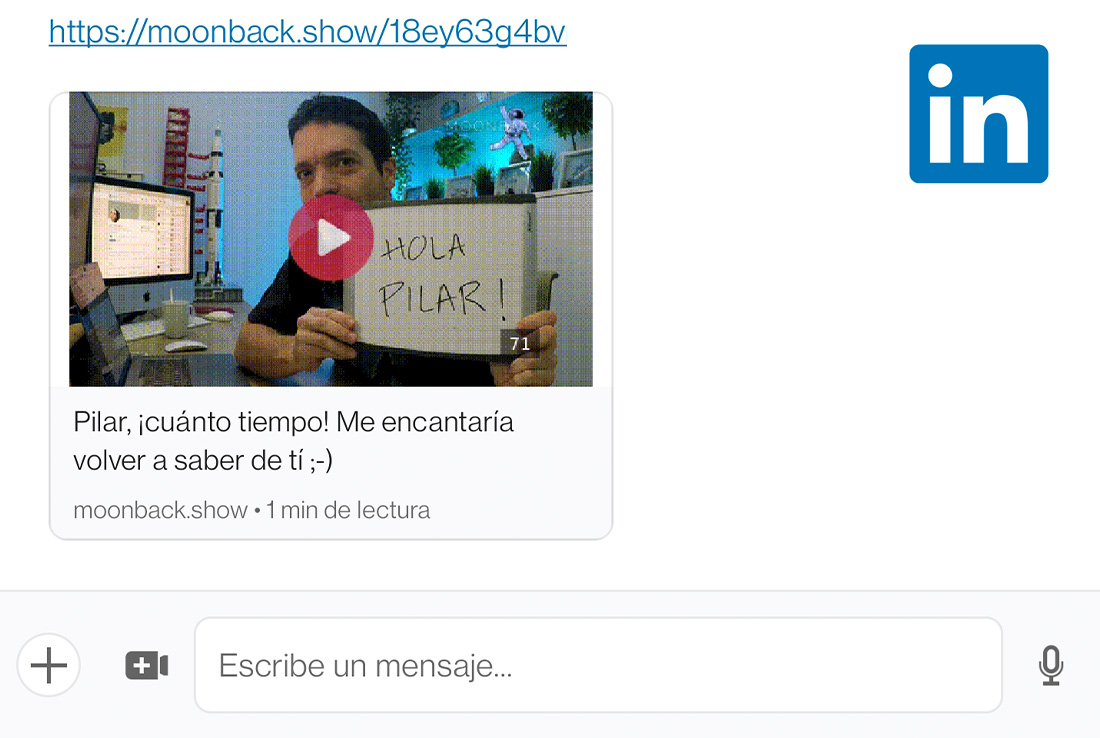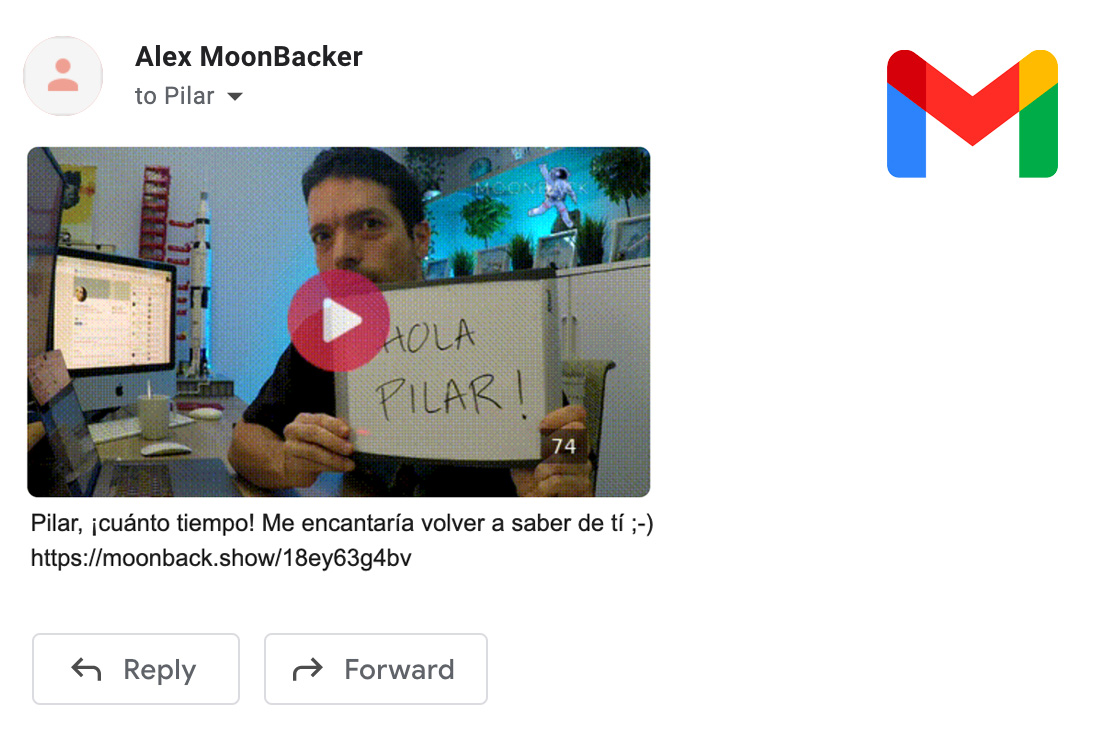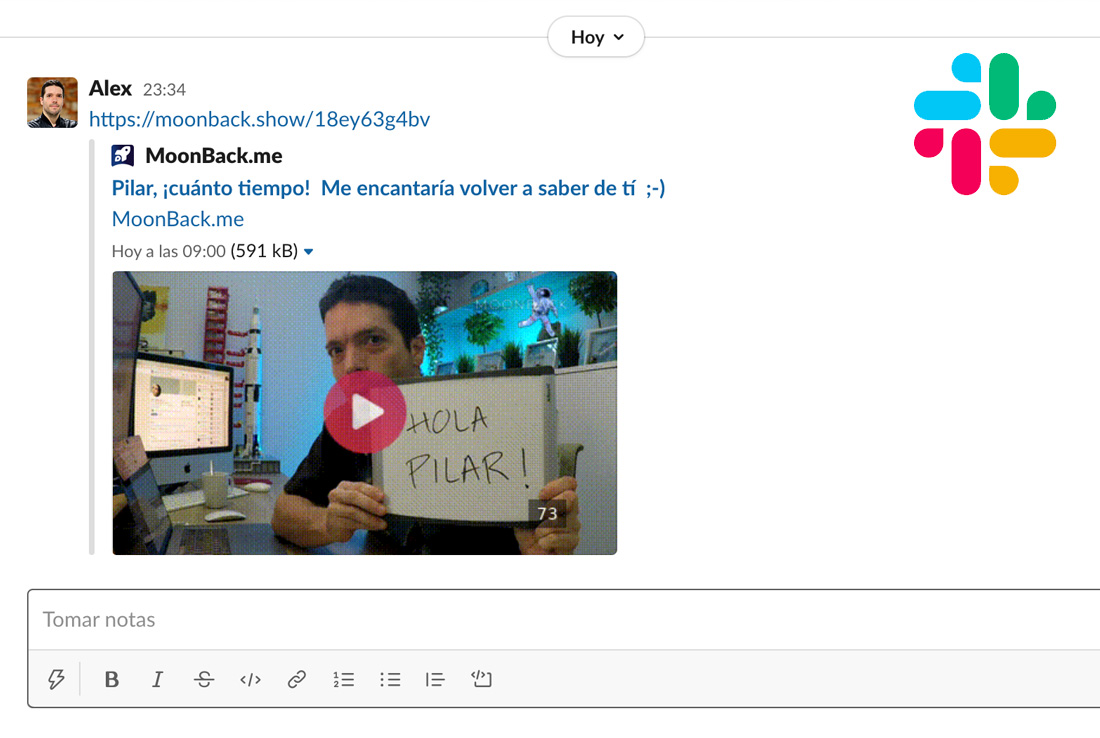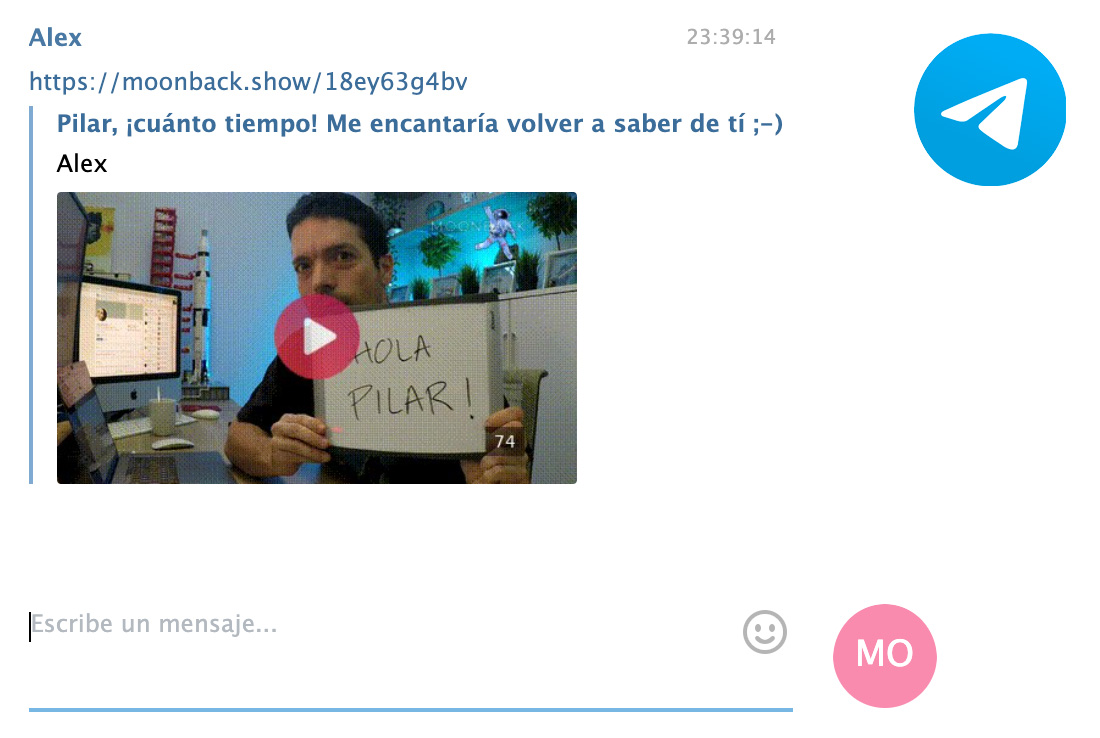 WoW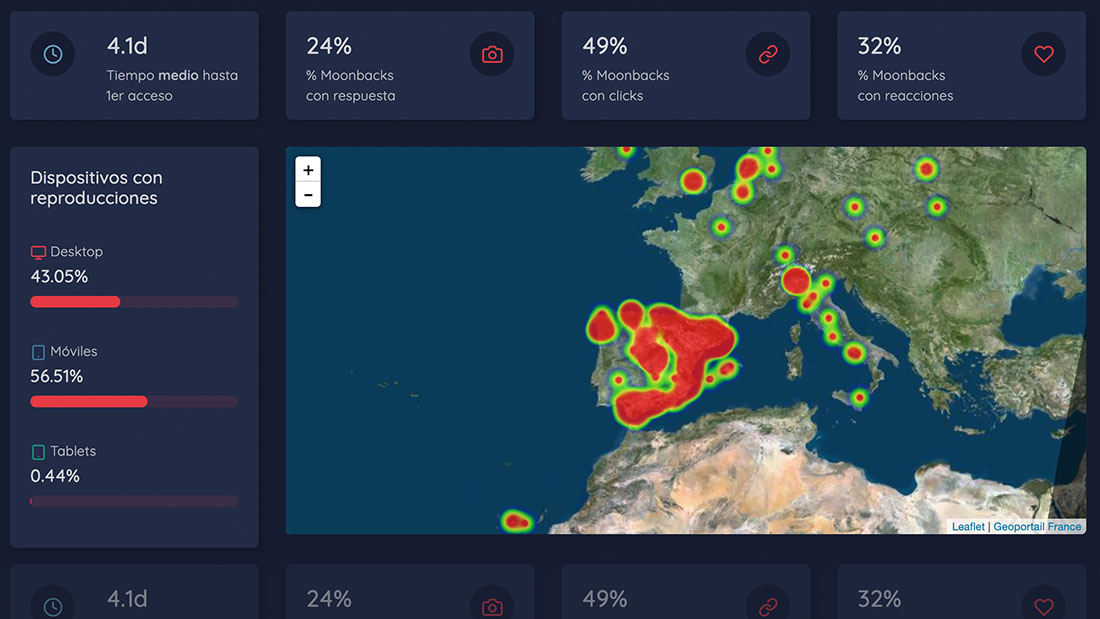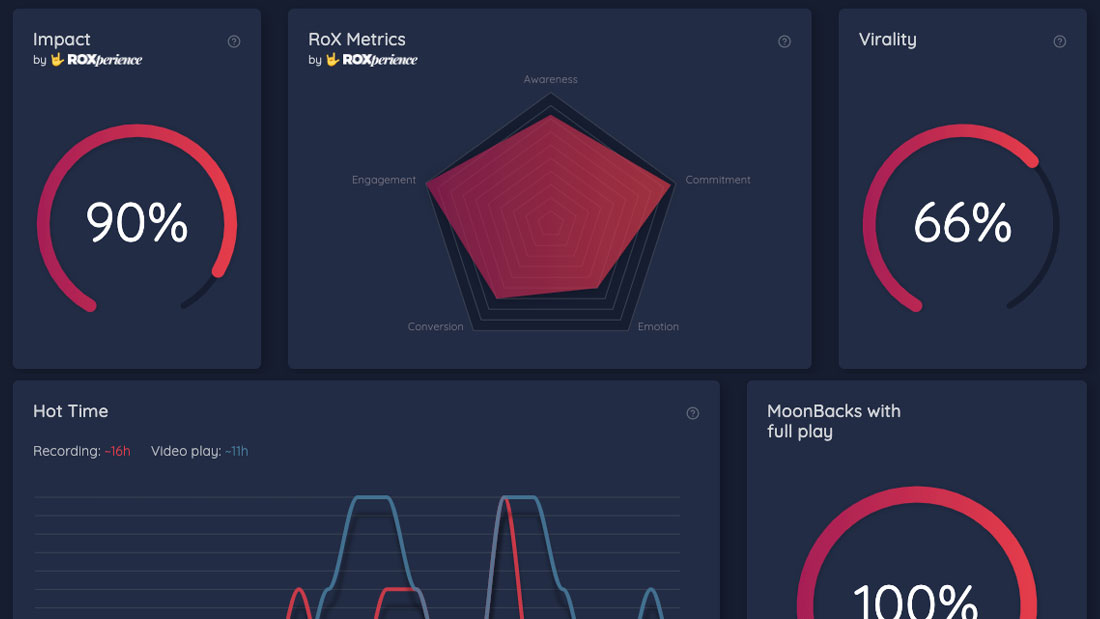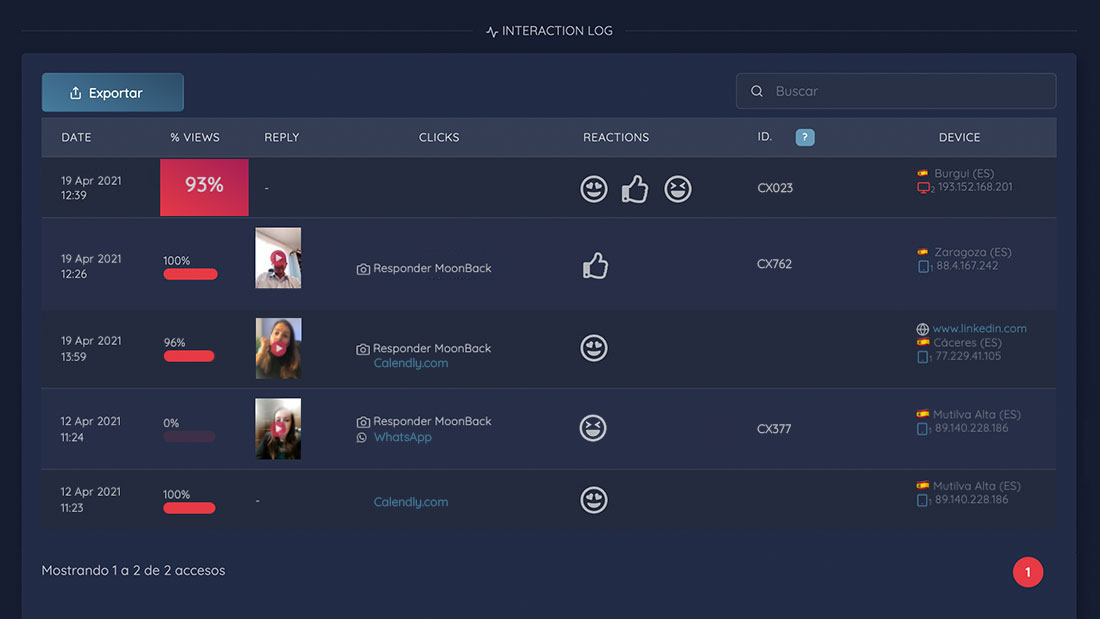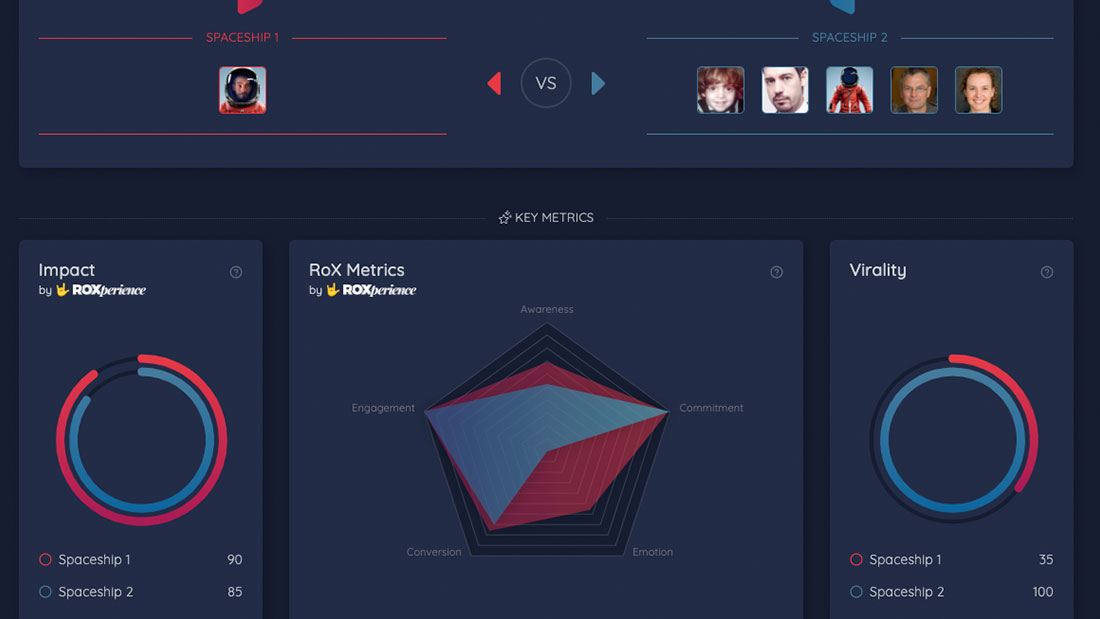 Measuring and learning
Let the journey in
search of wows begin!
Try MoonBack for free!
Discover MoonBack in full with an Apollo accountbefore subscribing or switching to MERCURY for good.